I've been getting facebook comments/text messages etc since wednesday asking how it went, and figured this would be a much easier way to let everyone know where i'm at with my possible career with the FAA as an air traffic controller.

For those of you that don't know, I applied to be an air traffic controller last august and since then I have taken the entrance exam, been put on referral lists, chosen my geographic preference and been tentatively selected for a position as an enroute ATC in ANC. This past wednesday I was invited to go to Chicago and attend the Pre Employment Processing Center (PEPC).

My appointment time was at 9am, and thanks to leaving three hours early and getting lost on the bus/train/public transport system of Chicago, made it right on time. There were 10 of us there for 9am.. we all had to go through a metal detector and had to be escorted by real FAA employees all day.

At the beginning they gave us all a checklist of things we had to do today. It all started with check-in, where they give everyone a bottle of water and beg you to drink up for your pee test. Then one by one they called us into the interview room where real air traffic managers asked us typical interview questions. My interviewer was from the chicago enroute center and seemed very disinterested in the whole process.. which sucks for me as most people had good people who were excited to have people there.. this guy just kept looking at his cell phone. However, i'm fairly confident that I did well and built a decent rapport with him because everytime I answered him he would smile or laugh or nod.. all good signs, i thought!

Afterwards I was taken to HR where they gave me my tentative offer letter which I signed saying I accept the position in ANC.

Following this I had to go to security, where I had to fill out a computer form of my entire life for the past 7 years (residence, employment, credit issues, with each one having a personal reference or two). This took about an hour and a half. Afterwards I was fingerprinted and then led into a room completely far away from the rest of the PEPC. this room was reserved for people with bad credit reports to be interviewed.. I was told I need to contact the companies on my credit report and set up payment plans and fax in letters from these companies ASAP.

Afterwards (one more bottle of water...) I was taken to the psych test.. 567 true/false questions all on a laptop. All the questions were things like "The voice in my head are trying to get me." or "I love my mother (if your mother is dead, 'i loved my mother')". I flew threw that in about 40 minutes.

After this was the medical testing. First a hearing test.. followed by a vision test.. then an EKG.. then a physical.. and last my urine sample which was for the drug test.

After the medical part I had to wait in a room for the doctors to review my results.. much to my surprise I passed everything with flying colors.... except the vision test. Turns out my vision has deteriorated since I had lasik.. my left eye is 20/30 and my right eye is 20/40. Thanks to this I have to get glasses or contacts when I get home tomorrow. I plan on going to walmart and getting the cheapest glasses possible since I dont really need them just yet.

After all this it was all over..

I have the job tentatively.. and all I have to do is a.) get glasses, b.) work on my credit and c.) wait a lot more. they said that none of us should expect to start training until at least january. I have a feeling with me needing to work on my credit a little but it will be even a little longer than that.

Thanks to all of you for your support during this whole process.. if I didn't have yall I would probably go insane with this crazy waiting time!!
Hello everyone


i think im dying. as the alarm went off this morning at 3:15 i started chanting "no.. no... no.. no.. no.." with my face buried in my pillow. *sigh*

im off all week next week and will be heading to chicago for the FAA/Air Traffic Control interview/medical screening/all that jazz.

im seriously nervous. and tired... most of all tired i think.
This is my 3rd.. 4th.. i dont remember which one, but one of several weeks in a row i work the 4am shift.
looks like im going to be an air traffic controller in anchorage....
Your Debut Album
1 - Go to
http://en.wikipedia.org/wiki/Special:Random
The first random Wikipedia article you get is the name of your band.
2 - Go to Random quotations:
http://www.quotationspage.com/random.php3
The last four words of the very last quote of the page is the title of your first album.
If you want to do this again, you'll hit refresh to generate new quotes, because clicking the quotes link again will just give you the same quotes over and over again.
3 - Go to flickr's "explore the last seven days"
http://www.flickr.com/explore/interesting/7days/
Third picture, no matter what it is, will be your album cover.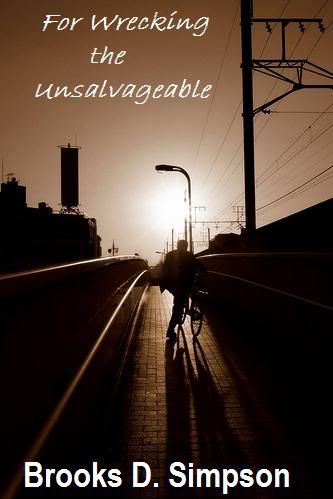 i did this months ago but i decided i wanted to do it again


im moving out of this house that ive lived in for a year with my roommate and moving in with two coworkers at an apartment a lot closer to work. more roommates = less rent, less utilities, less $$$, less work.

i hate moving. with a passion. no, probably more than a passion. with a passion that had crazy inbred sex with vengeance and produced a devil spawn pass-geance baby.

i hate it so much i didnt really start till this morning. and all ive done is taken my bed apart into the 1 million pieces that it breaks down to and loaded it up in my car. ive still got to pack up my clothes, throw all the garbage in my room (where does it come from!?) and then my computer, desk, chest of drawers, tv, kitchen stuff, bathroom stuff, dvds, dvd shelves, nightstand and i think the list just might end there. then i have to clean this room ive occupied for so long.. i dont know how, but for some reason there are black marks all over the walls. it looks like ive been rubbing my feet in dirt all day every day and then rubbing them all over the walls. i just dont understand how some of this stuff happens.

im excited about the move. im excited to pay less, be in a new place and be so much closer to work. im also sad. im sad to leave my roommate who ive lived with for a year and a half and to leave the house that ive grown so accustomed to over the past year and a half. c'est la vie, i guess.

i should totally be packing up my clothes right now. but.. eh. i really want to go back to sleep. oh. wait. bed in the car.. i guess i could always use the guest bed.....
so today is the big day.. nightmare move-o-kaust 2009 AZ: welcome to the jungle.


i woke up around 3pm.. and was still exhausted so i went back to sleep.

during my last nap, towards the end, i had this crazy dream where i was getting married. me and my fiance were at his parents house.. and were really happy. we were laughing, having some sort of pre-wedding party.. a lot of his friends were there. he kept leaning over to me and whispering things like "i love you" and smiling. i remember that in the dream, i felt the absolute happiest ive ever felt in my life.. then we went to bed.. and thats when i woke up.

now that im awake again. . i feel super depressed. maybe it's a dream of things to come.. i cant tell you the amount of times i have deja vu and realized i had dreamed that moment that happened.

anyways, i just hope and pray that i get a chance to feel that happiness i remember from the dream.. it was the best feeling in the world. and if it's enough to make me feel that strongly just from a dream.. i can't imagine how it would feel in real life.
so i had to work from 4:15am-12:15am.. came home and took a nap
Current Mood:

depressed